Music at Leap with Gaya
Join us for 3 amazing events and a luxurious dive into the powers of movement and sound.
September 23 (Friday): Infinite Bliss Sound Healing with Gaya, 6-7:15pm
Vibrational medicine for the soul: sounds have pitches and frequencies that can move through matter and deeply affect us. Gaya's Sound Healing will start with some basic movement and breath work to help you release tension and ground, then offer you deep relaxation as her meditative music and sounds carry you into that ever expanding bliss that awaits just beyond our usual sense of self.
Investment: $15 advance/$20 at the door
October 14 (Friday): Mantra Evening with Gaya's Earth & Spirit Band, 7-8:30pm
Join the kirtan fun on this playful Friday evening with our Musician in Residence, Gaya, and her Earth & Spirit Band. They will be leading simple mantras in a call and response format backed by drums, bass and harmonium. Sing along…coast…drop into a deep space!
Investment: $20 advance/$25 at the door
November 13 (Sunday):  Intro to the Removing Obstacles Mantra, 2-3:15pm
Mantras are spirit-activating words that we repeat to help focus our minds and to lift us up into emotional wellness. They can be put into practice through silent repetition, chanting aloud on our own or in a group. In this class, Gaya will help you unlock the power and meaning of the Om Gum Ganapatayei Namaha Mantra, and ode to the fun-loving god Ganesh.
Investment: $15/$20 at the door.
.
.
.
.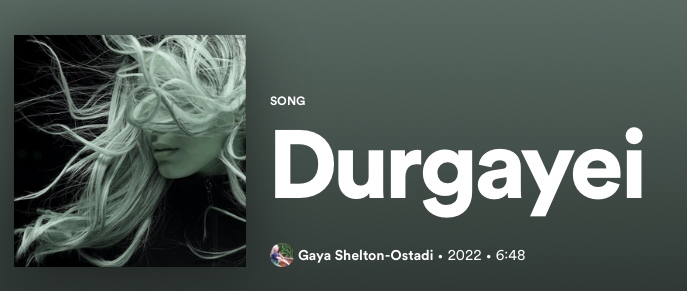 Comments
comments