Music at Leap with Gaya
Join us for 3 amazing events and a luxurious dive into the powers of movement and sound.
Sunday May 21: Expand the Divine Feminine Within, 1:00-2:30pm
…featuring Guest Musician Kiranjot Kaur and our own Kundalini Teacher, Rochelle Goehring. Through the beautiful kundalini practices of celestial communication, note singing, mantra and gong, you will be transported to the depths of the Great Mother within. If you are called to align  your feminine aspect, this is a great place to dive in.
Investment: $30
Sunday May 28: Intro to Mother Divine Mantras, 1:00-2:15pm
Mantras are spirit-activating words that we repeat to help focus our minds and to lift us up into emotional wellness. They can be put into practice through silent repetition, chanting aloud on our own or in a group. In this class, Gaya will share with you three beautiful mantras that honor and evoke the Divine Mother, Maa Amba. No previous experience required!
Investment: $12 advance/$15 at the door
Sunday June 25: Four Stages Meditation Experience 1:00-2:00pm
Learn more about the four traditional stages of yogic meditation as Musician in Residence, Gaya Shelton-Ostadi, guides you through visualization, mantra and sacred sound. You will come away with more awareness of your own deep states and try on tools to help you in areas where you might get stuck.
Investment: $12 advance/$15 at the door
.
.
.
.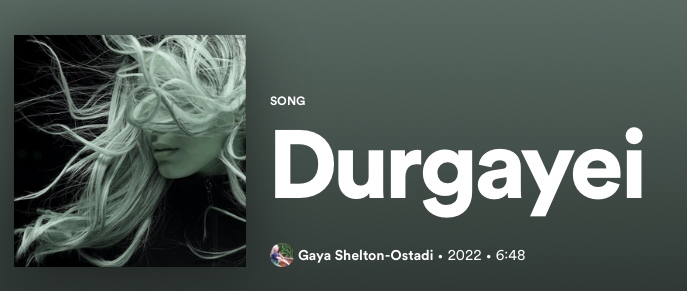 Comments
comments