April 4 – 7, 2013 with Cathy + Corey
Learn to serve your community and take your practice to a whole new level. Whether or not you want to assist, this program can help you to build a stronger foundation in understanding the vinyasa practice. Come learn how to "light up" your practice. You will learn how to become more intuitive about the body, the breath and about reading cues from students to help them grow in their yoga practice.
Sign up before March 20 to receive $20 off. Cost is $189.
[button_border_dark]Sign up[/button_border_dark]
Schedule
Thursday, April 4 | 7:30 – 9:00 pm
Friday, April 5 | 6:00 – 9:00 pm
Saturday, April 6 | 11:00 am – 4:00 pm
Sunday, April 7 | 1:00 – 7:00 pm
Follow Up (CHANGED): Saturday, April 20 | 11:00am – 4:00 pm
[hr]
[one_half_first]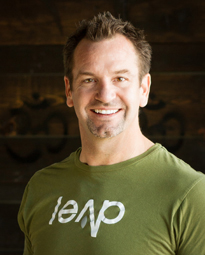 Corey
Corey began his fitness journey at a very young age, having parents that were aerobics teachers for over 9 years, he realized the importance of physical health and what it does for you. Over 4 years ago while at 24hour fitness he decided he wanted something different and journeyed into a yoga class. Although he didn't feel very challenged in that class he did feel something and wanted more!! A friend of his was a Yoga teacher at Zuda Yoga and invited him to a class, that's all it took. Corey felt the challenge of the Power practice and the energy in that room and he wanted to share that. He has been teaching now for a little over 3 years. His style is a Baptiste power flow but he plays music and enjoys being creative with his sequencing.
[/one_half_first]
[one_half]

Cathy
Cathy has always been someone who has followed her heart. Every decision she has made from her heart center, although not always being the easiest path, has always been the "right" path.
Cathy has completed teacher trainings with Anne Marie Kramer, Tyler Langdale, Johnny Kest and Baron Baptiste. Some others she considers to be her teachers are Diania Vitantonio, Kate Saal, Sukhbir Collins and Tamara Standard. Of course her greatest gurus are her kids, Nicholas and Jesse.
[/one_half]