Take yoga off the Mat and into your life
What is Leap Coaching?
Leap coaching is a program designed to support you in taking yoga off the mat. When you practice yoga, you start to feel better physically, emotionally, mentally and spiritually. You may notice that your relationships improve, you feel more empowered, less stressed out and more grounded. However, you may reach a point where you feel stuck and at a loss of how to move forward either in your practice or your life.
That's where we come in.
At LEAP, we believe that everyone has the potential to live a life of peace, happiness and love. Yet, we recognize that because of past history, internal messages, or external circumstance, that is sometimes difficult to achieve. Our role is to support and guide you as you begin the journey to discovering your best self on and off the mat.
OUR PHILOSOPHY
We believe that the best decisions are those made from a place of abundance and love rather than fear and lack. We also believe that the most powerful changes are those that come from living your truth.  This isn't always the easy path, but it may just be the most fulfilling.
Identify your strengths, tap into your inner wisdom, and start living the life that you deserve.
[hr]
What does the program include?
Depending on your package, you will have up to three sessions with your LEAP Coach. Your coach will work with you to develop a program that is unique and tailored to meet your needs. Together, you will begin to identify areas of your life that are working well and areas that may be limiting you on your path to total health.
Areas of your life that you may want to work on can include, but are not limited to: health, relationships to self or other, career, finances, creativity. To accommodate, we offer sessions in:
Coaching
Private Yoga Session
Private Assist during a yoga class
Nutrition assessment and planning
Business & Financial Coaching
Massage
Skincare
Fitness Coaching
Meditation practice (can be done within coaching session as well)
Every person has strengths as well as challenges in their life. We respect this and understand that your journey to living the life you desire is unique.
3 Pack Coaching Students
Students will discuss with their coach the areas they would like to improve and will be given tools to be successful.
6 Pack Coaching Students
The first session will focus on identifying what area(s) you want to work on and set up a plan. The two additional sessions will be aimed at understanding what is working and what is not and adjusting the program as needed.
[hr]
Timing/Additional Information:
At the first session, the scheduling of the sessions will be determined. All sessions are one hour and spaced usually about two weeks apart. This may vary based on your individual needs. You can pick your additional sessions at the time you sign up for the program or wait until you have the first session to determine this.
We respect your privacy and want you to feel safe in your sessions. Your coach will keep everything confidential and all sessions will be held at our off-site location.
Package Options
$399 for a package of 6 sessions, $225 for a package of 3 sessions. Individual sessions are available at $100 each with no package. Additional sessions are $80 if you have purchased 6 sessions, and $85 if you have purchased 3 sessions.
**Please contact Cathy Connors for more information at 671-0678 or email her at cathy@leapyoga.net with any questions.
All information is confidential.
[button_border_dark] Contact Now![/button_border_dark]
[hr]
[one_third_first]
Donna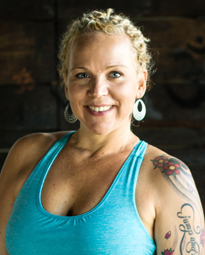 As a Holistic Health Coach my focus is on mindfulness, compassion and self-acceptance. As someone who has struggled my whole life with issues around emotional eating and body image I understand exactly how you're feeling. I'll work with you to explore the emotional components and triggers that cause you to gravitate towards food when you are in need of other types of nourishment — love, connection, purpose, spirituality, movement, fulfillment.
I support you to develop the inner awareness and learn tools that will empower you to make healthy choices. Because of my nutritional expertise I cover the nuts and bolts of food, without counting calories, or moving from a place of deprivation. Instead I educate and counsel you to feed your body and your life in a new way.
I will ask questions that lead you naturally to inquire about your behaviors, patterns, thoughts and more. The practices of meditation, mindfulness and yoga are an essential part of our work together. These powerful tools help you connect to your true needs and desires to cultivate compassion and self-acceptance.
I earned my certification as a Holistic Health Coach from The Institute for Integrative Nutrition (IIN) in NYC. I live in Cameron Park and founded Whole Body Holistic Health, a holistic health counseling and support program designed to educate and empower clients to improve their overall sense of physical, emotional and spiritual well-being. Through private consultations and ongoing personal support, I help my clients shift their relationships with food, with their bodies, and with their sense of what is possible in life.
[/one_third_first]
[one_third]
Aimee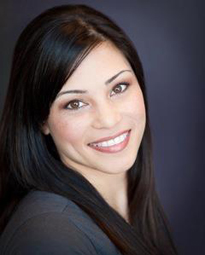 Image/ Beauty consultant Licensed Esthetics and Make up artist
I have over a decade in skincare and cosmetics, specializing in both men and women, and have trained with numerous lines – including Estee Lauder, MAC, Laura Mercier, and Kevyn Aucion. I have extended experience with on-location photo make up and correction services. As a Nordstrom alum for over ten years, I know what can make or break a look or outfit as well as what will work as far as hair and make up.
I pride myself on listening to my clients and asking additional questions, while listening to what they want to achieve, before giving professional advice. My job it to make my clients feel as good on the inside as on the outside.
A typical session with me includes daily life, how much care is taken with skincare and protection, along with skin analysis. Brow waxing can certainly improve a face, and making over your makeup bag/skincare routine is key. Beauty is only skin deep, yet it still must be tackled from all angles – from protection to correction. I will make some simple adjustment to make you glow from the inside out.
[/one_third]
[one_third]
Amanda
MA NCC, BC-DMT, RYT, SOMATIC CENTERED COUNSELING
National Certified Counselor • Board Certified Dance/Movement Therapist • Registered Yoga Teacher
Our mat is a place where our truest feelings are revealed. Amanda offers psychotherapeutic counseling that explores how movement, yoga and body work intertwine and inform our sense of self. Identity, transition, recovering self worth, clarifying life purpose and managing emotion can all be potent areas for inquiry. Amanda has provided Counseling, Dance/Movement Therapy and Yoga in Psychiatric treatment settings for over 17 years, and is thrilled to be a part of the wonderful Leap Team.
[/one_third]